Bespoke Training For The Insurance Sector
Many who work in the financial sector are underwriting experts – and that's great! You understand how to assess the risk; know what wording we can use and how to produce the best quote.
As we know, one of the biggest challenges in todays' competitive and fast-moving insurance world, is getting the client/customer or broker to want to buy from you and your company, certainly more often than they go to our competitors!
Building better business relationships, is where we come in:
A Decade Of Working With Insurance Companies
Purely People have helped managers and underwriters in insurance during the past 10 years, develop their business relationship skills.
We have a unique bespoke approach that involves us working mainly (but not exclusively) on a one to one basis with your people. We design 5 sessions (of 90 minutes duration each) to cover areas that are most important for your business and the individual right now, in order to build the better business relationships, you need.
A Targeted Cost-Effective Approach
It's a cost-effective way of quickly developing your people, as we see a number of people in the same day; there is no wastage because it's direct one on one and it's enjoyable!
Depending on your teams/individual needs we can cover:
Creating a great first impression and how to modify your style to best suit the client.
How to build better client/customer relationships.
Delivering great customer service for the customer's journey and experience.
Build and deliver presentations that have impact.
Understanding the sales process on a deeper level and develop specific skills confidently.
It's not only about the products you have to offer – it's about how we as individual's come across and deliver that offer.
If you work in the insurance industry and want more of your people to be better at business relationships, please contact jim@purelypeople.com to discuss your needs.
Here's what attendees from previous training and coaching sessions have to say:
…It was useful to learn about how focusing on best outcome can actually lead towards that outcome. It was interesting to see how I lack telephone structure.
…Brilliant training, thank you. Looking forward to the coaching session.
…I found the entire content of today's training useful. Communications style assessment was really useful.
…active listening to make sure I'm able to provide adequate support to brokers
…Been on several customer focused courses but can honestly say this is one of the best. In all the courses I have been on no one has ever talked about communication styles
…5 key principles of customer care helped me identify areas I need to improve.
…The Ability to relate skills and experience to our day roles
…That a smother journey influences results and that focusing on outputs damages relationships/rapport.
…Creating our service agreement – really helped focus on what our brokers want and expect from us, and how we live up to that.
…Very clear and very interesting, good to step back and acknowledge how I work
…Group task as they put into practice what Lisa was discussing, and helped to show how to apply in work situations
…Understanding the key points of customer care.
…Really enjoyed it! Has given me a renewed focus on our brokers as customers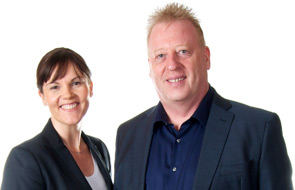 Purely People UK Limited provide a professional service with strong expertise in Management and Leadership development.

Purely People is led by Lisa Capaldi and Jim Hicks and their Associates.

You can also send a message using a form.