Working with Purely People means your organisation gets:
Valuable consulting services
360° feedback for your managers
Skilled and motivated managers and leaders
Improved business performance
Collaborative and effective teams
Benefits of our Management and Leadership Development
No need to leave the office and find time to attend timely and costly training courses
Convenience and speed – no wasted time going over existing knowledge with a whole 'classroom'
Totally tailored training and coaching – specific to your needs and your organisation
Learning at an individual's ideal pace
Each team member has their own dedicated and qualified Leadership/Management Partner – wholly focused on their needs
Ongoing sessions support and aid the implementation (unlike one-off training)
Outcomes for Individuals
Increased self-awareness
Immediate improvements in performance
Personal and professional development
Improved communication, internally and externally
Real, actionable implementation of learnings after each session
Stronger management/leadership skills
New management/leadership skills
New management/leadership behaviours
Increased motivation for individuals and their direct reports
Increased confidence
Job satisfaction
Is it for me and my Organisation?
Yes! We help the growth of managers and leaders in every type of organisation and every discipline, whatever their size; from small teams to large cohorts.
Currently, we're working with the likes of ITN (established and medium in size), the Senior Leadership Team at Stockton Riverside HE and FE College, Gleam Futures (smaller in size and a fairly new start-up, yet rapidly growing), Markel and TfL.
Our wide range of client experience covers the private and public sector, from media and technology through to education.
We undertake small-scale projects or larger long-term ones.
We are fully qualified coaches and trainers and are 360° Psychology accredited. We understand the demands of business having come from challenging management and leadership roles ourselves.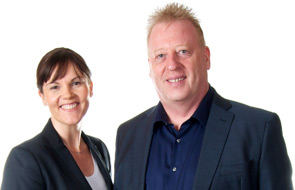 Purely People UK Limited provide a professional service with strong expertise in Management and Leadership development.

Purely People is led by Lisa Capaldi and Jim Hicks and their Associates.

You can also send a message using a form.