We have delivered many programmes that centre on the Leadership and Development for Manager and Director level. These programmes all include coach-consulting, as well as specific facilitated Workshops for organisations such as HE and FE Colleges, the BBC and Markel International Specialist Insurer.
Creative and innovation training, along with commercial and communication modules, all feature in our portfolio. We now incorporate our vast knowledge of training into specific one-on-one Leadership and Management sessions on a bespoke basis.
What our clients say:
---
Tony Johnson – VP Corporate Services at SMT Barnsley College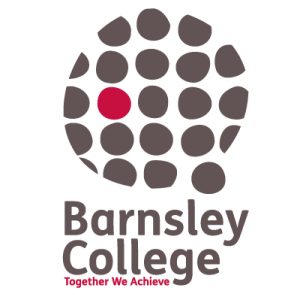 "We asked Purely People to provide us with a Leadership Development Programme that would enhance and develop the performance of our senior management team on two levels; as individuals and as a team. A structured programme of 360° appraisals and individual modules focusing on critical areas were devised by Lisa and Jim as well as a programme of executive coaching for each senior manager. The programme was very well received with excellent feedback from participants.
A subsequent "Outstanding" assessment via an OFSTED inspection and feedback from direct reports and colleagues via a further 360°, told us that both objectives had been met; we had developed a high performing senior leadership team whose members were also individually more effective after the Leadership Development Programme.
The programme was enjoyable and thought-provoking and challenged participants to reflect on their role and how they operated as a team to increase performance.
We continued our relationship with Purely People who delivered bespoke leadership training sessions for our wider management team. These sessions were valued by our managers who rated the training more highly than all other external training providers we worked with. We have also engaged Purely People to run leadership and management diagnostic tools. They also offer great support through coaching and we have engaged them for additional sessions with individual managers.
Lisa and Jim are very responsive and take great care to find out what it is that you want from a programme before delivering it. Purely People have the highest levels of professionalism, are very attentive to your needs and are keen to ensure that you are happy with what is being provided. We found their delivery style engaging in a way which enabled participants to positively develop, reflect on the training and think about its impact.

I would recommend Purely People without hesitation.
Our College is recognised as one of the best in the UK".
---
Steve Carroll – Launch Managing Director at Markel Global Retail, Markel International Insurance, London.
"Over a number of years Jim has worked with a number of our senior staff to help with their personal development. We have agreed particular areas where certain individuals could improve their skills and performance and Jim has then worked with them on a one-to-one basis to help improve their personal performance and realising true potential. As a consequence, the company benefits in terms of productivity and professionalism. This approach works well, particularly for those employees who really do see the opportunities that ensue.
I think Jim works really well in this type of situation and there is no doubting his integrity and the way he is able to understand the company's culture and get the message across to people he has worked with. I am happy to recommend his services.
The benefit of having 'an outsider' who employees can speak to in confidence, without fear of consequences, has proved to be extremely beneficial. His relaxed approach does mean that employees will discuss any issues or concerns they have about their role quite freely with him. He still manages to get across the company message as to what is expected of that employee so that they can then work with him to improve any particular areas in need of personal improvement".
Lisa designed a bespoke 'Developing People' programme for our team leaders, mindful of their variant levels of experience and the breadth of business function which needed to be encapsulated. The purpose of the programme was to enhance their ability to develop people as a manager, encouraging teamwork, communication, objective setting, training and personal development.
Her style is warm and approachable, she carefully acknowledges and manages respective communication styles to ensure full participation in her sessions, enabling each individual to share their experiences in a supportive environment. Lisa continuously encouraged discussion within the group to ensure key business challenges facing each leader were addressed and considered collaboratively; her coaching-led approach made sure each participant knew how to apply newly-developed skills in their role.
It was important to the business that the development training was adopted as common practice and Lisa ensured suitable measurements in place to challenge the effectiveness of the programme in terms of outputs, actions, coaching and communication to ensure internal support was sustained. This programme has supported a culture of improved performance, personal recognition, sharing of values and openness to challenge the status quo across the respective support functions within the office. In view of this success we are now looking to adopt a similar programme across our sales team.
Simon Fell Managing Director
Markel (UK) Limited
---
Cristina Nicolotti Squires – Editor at Channel 5 News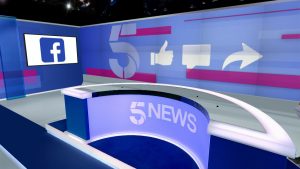 "The 360 Feedback process was one that me and my senior team approached with some trepidation. But, seeing the positive things we were doing, as well as realising what we needed to address, made it a hugely helpful tool. With Jim's help, my team were given tips and coaching on how to address the areas of management skill that they needed to improve. We did it over 2 years ago, and my managers still refer to the things they learned".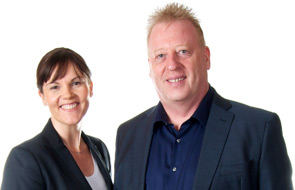 Purely People UK Limited provide a professional service with strong expertise in Management and Leadership development.

Purely People is led by Lisa Capaldi and Jim Hicks and their Associates.

You can also send a message using a form.